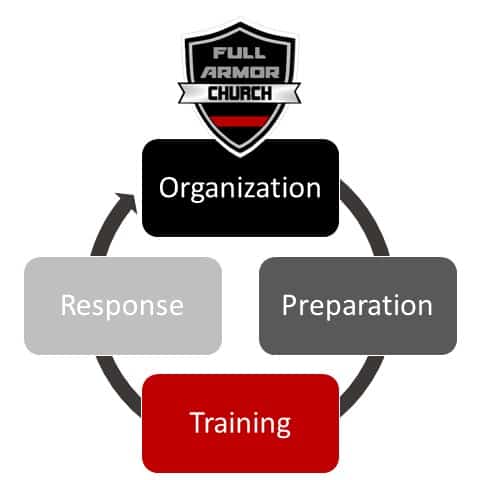 Our church safety training material and resources are designed to assist ministries in the organization and operation of their faith based church security/safety programs.
Whether you are seeking information to assist in the initial formation stage or needing material to assist in the structure and operation of an existing security ministry – we've got you covered.
Our basic church security kit is a great resource for pastors, security directors, and lay-ministers and provides immediate access to our popular risk assessment, church safety forms, formation guides, training PowerPoints, and instructor's guides.
All Full Armor Church material was created by law enforcement personnel and incorporates concepts in threat mitigation, critical incident response protocols, and applies proven safety models. In addition to being tactically sound our church security material includes much needed emphasis on spiritual preparation and intervention – to ensure your program is well-grounded and truly effective.
"Put on the Full Armor of God that you may be able to stand against the enemies schemes." Ephesians 6:11